Insurance companies rely heavily on their agents as a sales channel. But this channel has it's own share of problems. Mis-selling and frauds by agents has been a big problem for insurance companies and IRDA for a long time now. The insurance penetration in India is less than 4% which makes it one of the lowest globally. One of the reasons for this low penetration is the complex nature of insurance products and the lack of a well-trained force of selling agents make it even harder.
Insurance companies have gone online to address some problems with agent-based channel, but Indians rely a lot on word-of-mouth and trusted guidance which means insurance companies cannot do way with agents. So, while on one side insurance companies would want more trained staff, they also want proper verification and due diligence on them as per the guidelines. That's where today's authentication technology and automated onboarding comes to their rescue making these onboarding process seamless, quick and efficient.
Onboarding PoS vs. Corporate agents:
IRDA introduced PoS (point of sales agent), to increase insurance penetration in the country. A typical insurance agent can only sell the insurance plan of the hiring company. Point of sales (PoS) persons hired directly by insurers or by intermediaries such as corporate agents and insurance brokers can sell insurance products with minimal underwriting, for multiple companies. The regulatory compliances of onboarding the two types of agents vary, as per IRDA guidelines, and hence the checks w.r.t education, identity, employer associations also differ, but slightly. Minimum age of 18 years and minimum educational; qualification of passing 10th class is mandatory for PoS, as opposed to 10+2 for agents.
Why should you verify agents before onboarding?
IRDA mandates the due diligence of a prospective agent/ PoS to ensure a fraud-free work environment for the companies. Mis-selling and premium pocketing can create negative sentiments towards the industry, among its customers who might not understand the product features and importance.
Real-time verifications become more than the need of the hour in such cases, for not only combating agent frauds but also ensuring customer's trust and streamlined revenue. The faster the onboarding process, the faster agents can be on the field, pushing new business and gaining new business for your company.
How AuthBridge automates the agent onboarding?
The technical training for a POS agent takes around 15 hours and for an insurance agent a minimum of 100 hrs. The ideal manual verification and onboarding can take more than the training time. Hence, a more automated and real-time verification process can really make a difference.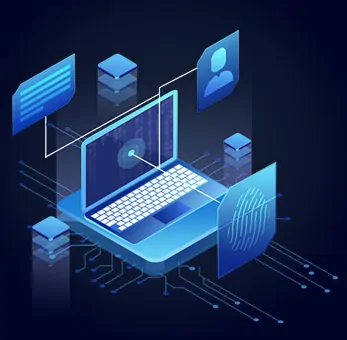 AuthBridge's real-time agent onboarding solutioncan power your agent onboarding with self-service and real-time verifications. It can help increase agent retention and satisfaction by almost 80%. Our digital PAN and Aadhaar verifications can help to identify the candidate in a couple of minutes.
Our agent verification APIs can ascertain that the applicant does not hold agency appointments for more than one life insurer, one general insurer, one health insurer, and is not in the centralized list of blacklisted agents.