With RBI and SEBI already implemented Video KYC to simplify customer onboarding journeys, IRDA followed the suit with the announcement of VBIP (Video Based Identification Process), which will be equivalent to face-to-face verification. The Video KYC process will leverage digital channels for verification in case of both Life and General insurers. It is a welcome move by the regulatory body, especially due to the pandemic, as the world is shifting from the physical interactions with customers to contactless onboarding.
A peek into the VBIP process:
The final circular on the VBIP guidelines will be out soon. The Video KYC process for customer identification for Insurers is very similar to the V-CIP introduced by RBI in Jan'20:
The process can be facilitated at the customer end only
Instead of physical documents, the customer will fill the online application and complete Video KYC. No dependence on wet signatures will be required for agreement.
Insurers will trigger audio-video connection from their own domains, and not from third party services
Only authorized personnel of the insurers will be allowed to perform VBIP
Geo-coordinates will be captured during the video interaction for ensuring that the individual is in India
Security audit and validation of the VBIP application should be carried out to ensure safety and data privacy
The sequence of questions asked should vary to make interactions real-time
Accounts on-boarded via VBIP shall be operational only after being subject to audit, underwriting and verification
What are the Key Verification and Checks involved in VBIP?
Offline verification through Aadhaar, if submitted by Customer:-Aadhaar XML, e-Aadhaar shared by the customer can be used to validate details in real-time.
OTP-based Aadhaar e-KYC:-OTP received on Aadhaar registered Mobile, will reduce the dependency on PoI and PoA documents for KYC
Aadhaar XML/QR code validity:-The Offline Aadhaar XML or QR code should not be older than 3 days from the date of VBIP.
Face Match:-The Aadhaar photo should match with the customer taking the VBIP to avoid identity spoofing
Liveness Detection :- Both Video recording and live photo of the customer gets captured. This will reduce the risk of "death before policy" frauds, without requiring the need for a physical connect.
How will VBIP help Insurance companies:
The VBIP ensures that customer verifications are seamless with verification TAT reduced to minutes from days. It will reduce the costs for conducting physical pre-issuance verifications and provide an alternative for customers to invest in the protection products without compromising on the safety and regulatory checks.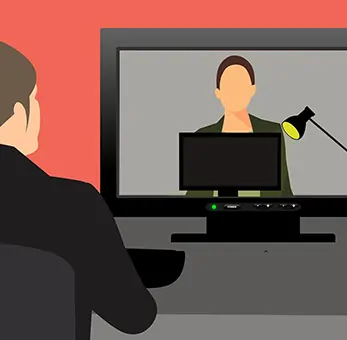 The Video-based KYC process can also help in curbing agent frauds and "Death Before Policy" cases, the brunt of which has been faced by insurance companies for many years, impacting the premium amounts and claim processes.
The similarity between IRDA's VBIP and RBI's VCIP is an indication of the growing adoption of digital onboarding in the BFSI segment with successful POCs, and the tech-savvy customers are readily opting for a contactless and remote verification. Hopefully, the VBIP will help the insurance players to improve processes and business streams while complying with the regulatory frameworks and the AML policies.
AuthBridge's RBI compliant Video KYC solution: Smoothening end-to-end customer onboarding
AuthBridge's RBI compliant VCIP is already helping banks and fintech companies in creating an end-to-end customer identification and onboarding process. Powered by AI technologies and AuthBridge's API gateway platform, TruthScreen, our assisted and non-assisted Video KYC can help to conduct real-time verifications and liveness checks, with face match between NID images and customer clicked photos. The end to end encrypted video audio ensures data privacy, and the date and time stamped video interaction provides audit compliance.
Our OCR enabled data extraction reduces the efforts of manual form filling, and real-time validation can help to verify NIDs like PAN, DL, Voter ID, and Passport and conduct name, address match to validate details in the application form.
With our advanced document transaction management system – SignDrive, we can help to templatize the onboarding forms and digitize document signing with Aadhaar-based eSign.
If you are wondering about the technical and regulatory complexities associated with Video KYC and planning to implement it into your workflows, our team has recently helped many businesses get their digital onboarding journeys in order.