Leading E-Commerce Giant Transformed their Customer Verification Process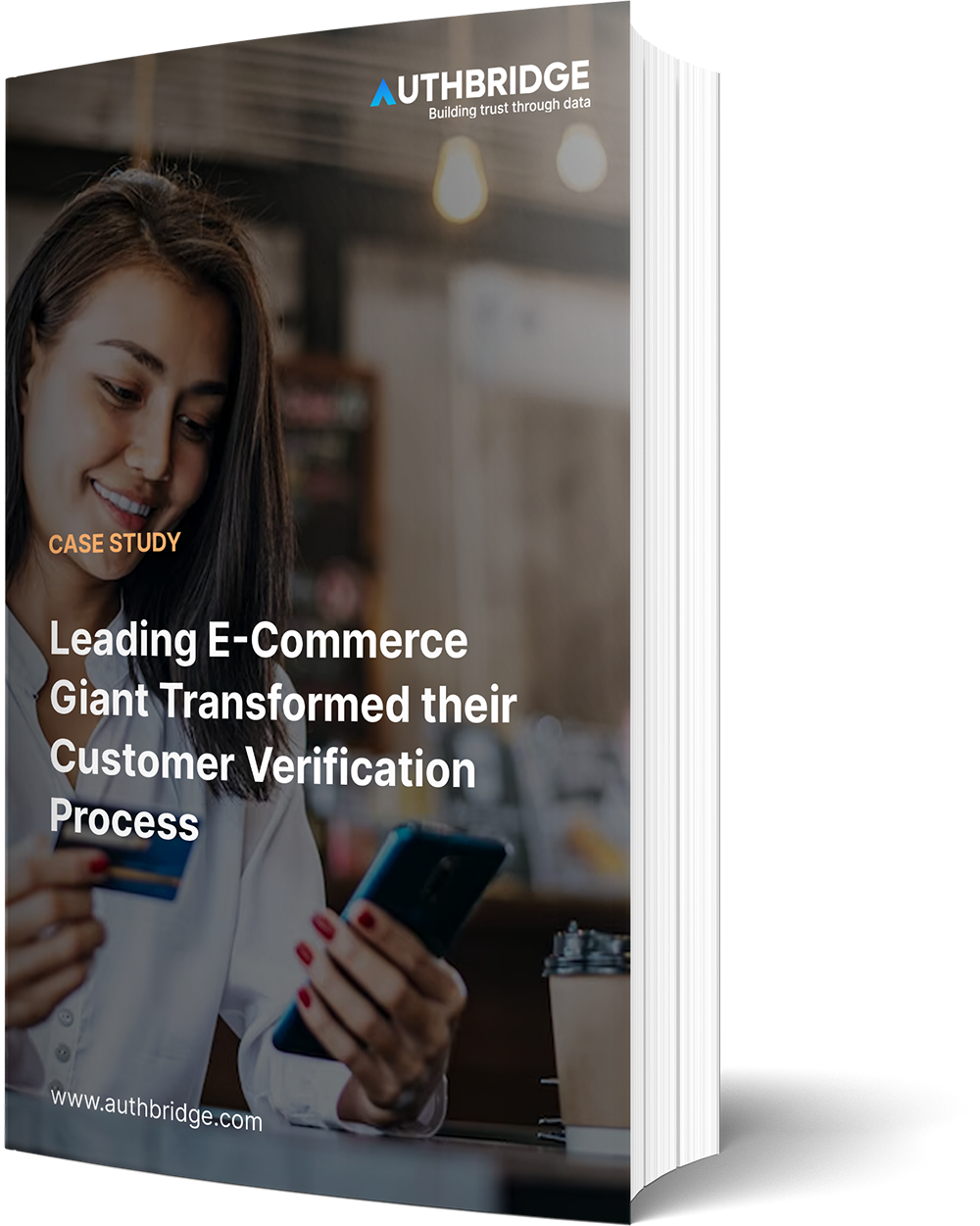 A leading e-commerce player with product categories such as consumer electronics, fashion, home essentials and groceries, lifestyle products and many more.
Reduction in manual errors while application processing
Liveness checks and geo-location capturing for identity and address verification and fraud reduction
Enhanced customer service
Customer Onboarding and Verification
In today's time, online shopping is a customer's haven. But it can become a seller's nightmare when fake or fraudulent buyers misuse the platform causing huge revenue losses.
When our client, a leading e-commerce player, was finding it hard to keep the sellers on their platform happy and track non-genuine buyers. Their platform was being misused by errant buyers who used to place orders and then return them. Most of these buyers were other sellers who just wanted to leave a rival out-of-stock.
Challenges
A large number of wardrobing and customer identity frauds
Rival sellers stocking out by just ordering and returning
Dissatisfied sellers dealing with returns in huge numbers
Retaining sellers on the platform as well as ensuring faster disbursal of return amounts to genuine customers
Built a solid pre-return verification system
By identifying customers in real time, it was possible to catch fraudulent transactions. We deployed liveness checks for verifying the identity of customers along with geo-location capturing to validate that a return was being initiated from the location mentioned on our client's platform.
OCR-enabled application form processing
OCR technology was used to simplify manual return application processes such as form filling. This enabled gathering information from customers in a consistent format and reduced manual entry efforts by last-mile agents.
The process helped our client analyse the return pattern with real-time verification compared to manual verifications conducted post-return, creating a seamless customer experience and ensuring a faster return amount disbursal without hitting the revenue streams.
Ready to Explore AuthBridge for your business?
We'd love to show you how AuthBridge can help your business. Fill out the form and we'll be in touch within 24 hours.