Leading Cab Aggregator got Saved from Hiring a 'Criminal' Driver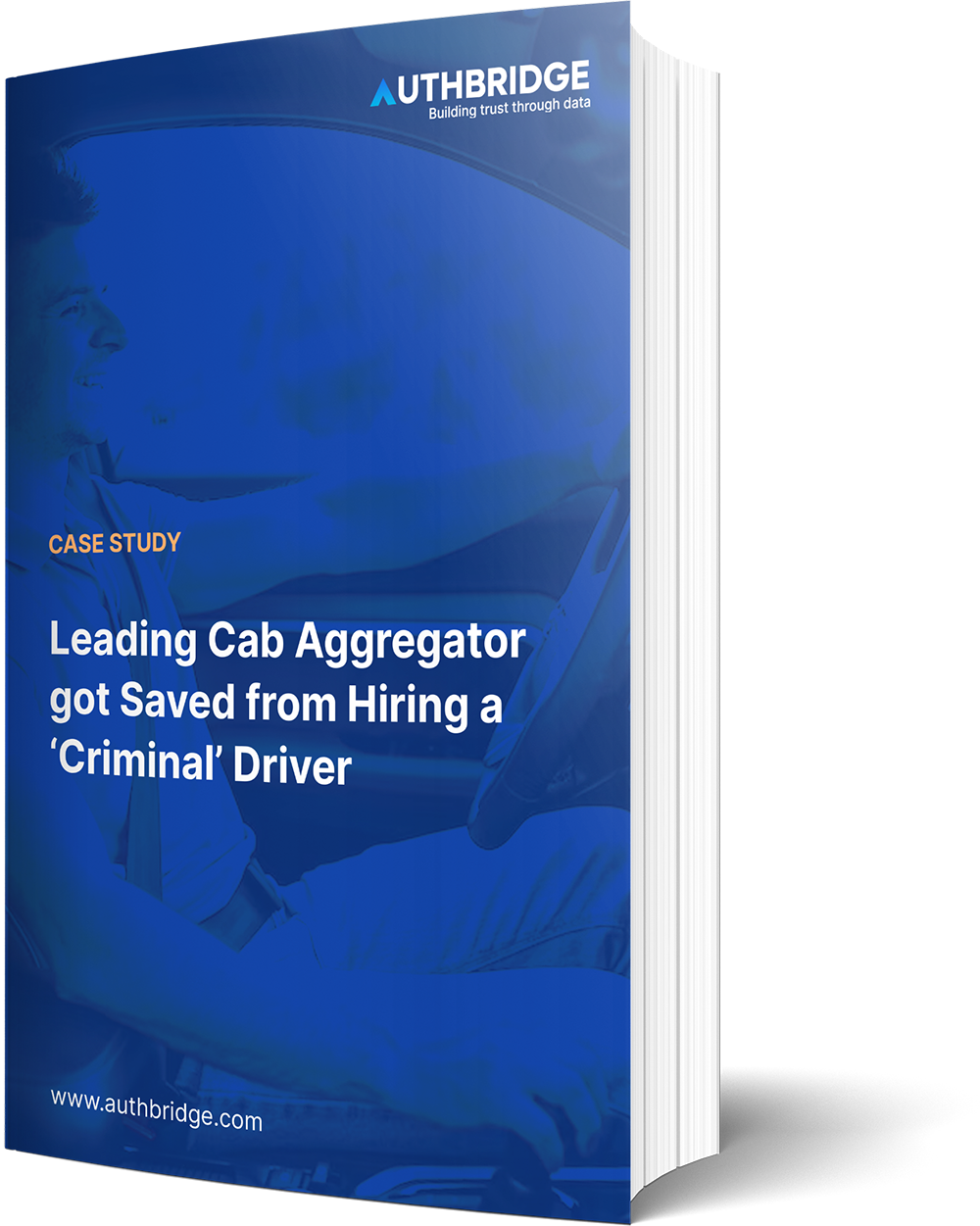 A leading cab aggregator in India dedicated to simplifying travel experience and offering convenient and reliable transportation solutions.
A candidate accused of duping locals of Rs 50 lakhs and having 5 open cases against him was caught. 
Found his involvement in physical violence and was out on bail. 
The candidate was a repeat offender with a reward of Rs. 5000.
A leading cab aggregator who conducts police verification on their drivers as a part of their verification mandate approached AuthBridge for the process.
The major challenges were:
To filter out unreliable and fraudulent drivers
To avert a risk of business and reputational damage
To establish a seamless verification process to screen the blue workforce before onboarding
Deployed custom solution for gig workforce verification
Our gig-worker screening solution allows organizations to build a reliable workforce of drivers, delivery boys, logistic teams, security forces etc. Our comprehensive verification solution helps in the instant identity verification of blue-collar workers and quick turnaround checks on the required parameters.
Initiated police verification inquiry
To evaluate criminal history, AuthBridge initiated a police verification inquiry with Rajasthan Police (SP office, Jhunjhunu) by providing a request letter and credentials of the concerned driver. The SP Office sought the information from the local police station basis candidate's provided address. In response, a team from the Rajasthan Police reached AuthBridge's corporate office to inquire about the driver's whereabouts. 
The revelations
It was found that the candidate was accused of duping locals of Rs 50 lakhs and had multiple open cases against him under section IP 420. He had 5 other cases against him for involvement in physical violence and was out on bail. This information was obtained upon initiation of the verification inquiry by AuthBridge.
AuthBridge officials informed the police that the verification request was made on their client's behalf and that sharing the driver's details would violate their data privacy policy. The incident occurrences were intimated to the client, and subsequently, the police approached the client for further action.
Ready to Explore AuthBridge for your business?
We'd love to show you how AuthBridge can help your business. Fill out the form and we'll be in touch within 24 hours.