Leading Telecommunication Provider Reduced Onboarding and Verification TAT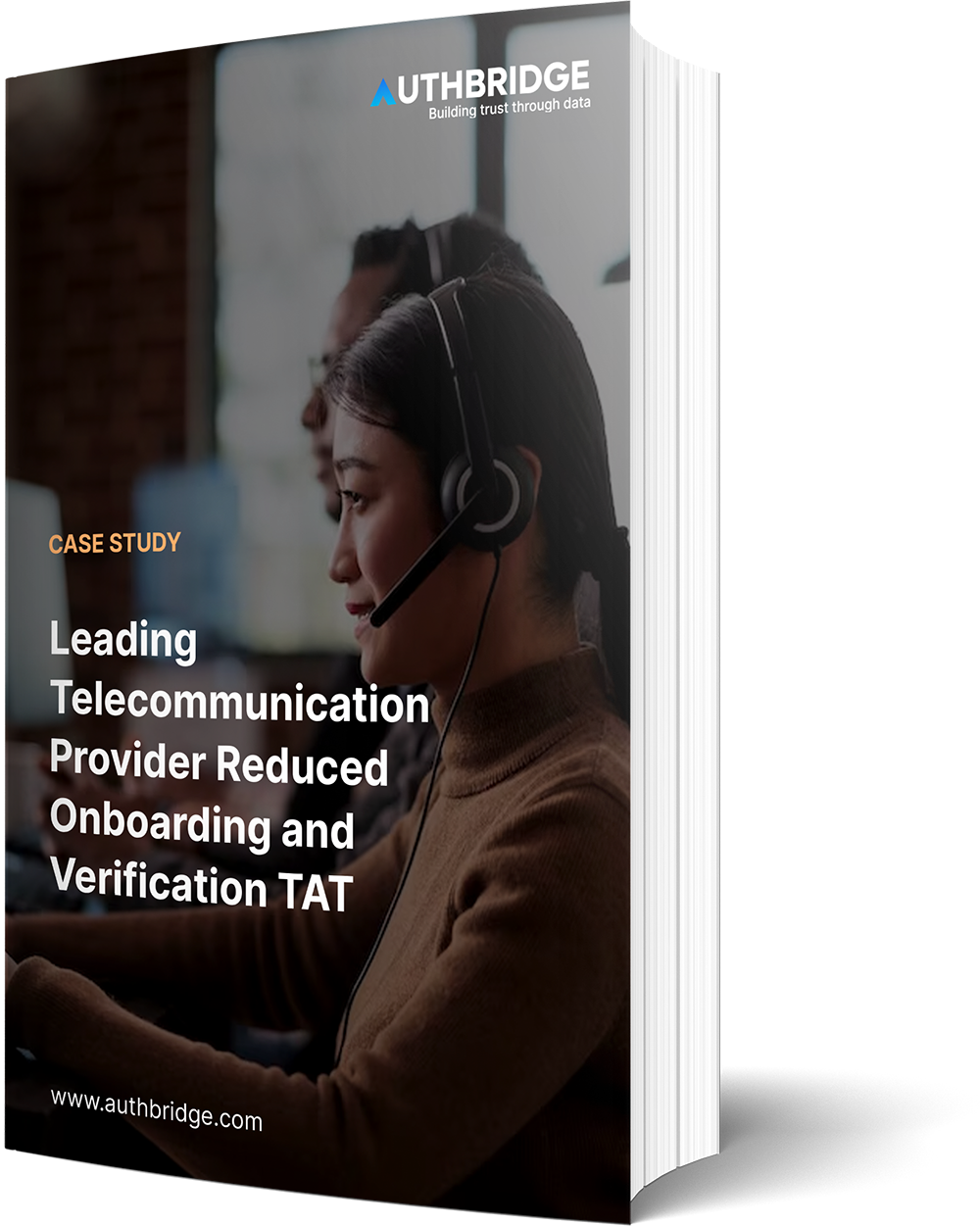 India's leading telecommunications company bridging to a world of seamless connectivity, boundless communication, and limitless opportunities. A trusted name that empowers individuals, businesses, and communities across the globe.
Onboarding TAT reduced by 65% 
70,000+ vendors successfully onboarded after evaluating and creating a risk profile for each vendor
115 checks on the platform helped in creating a customised secure onboarding process
B2B transaction visibility helped in preventing financial loss
Not having an efficient third-party onboarding system in place results in high TAT, huge expenditure, data breaches, operational inefficiencies and ethical and reputation risks. Our client, a leader in the telecommunications space, used to spend a lot of time, money, and resources to onboard and verify all its banking agents (retailers/distributors/feet on the street) PAN-India. 
All they need is a solution that can put a system in place to create a credible line of vendors without exposing itself to various types of risks associated with the manual process.
Introduced OnboardX – AuthBridge's Onboarding Engine
Our client's innovative business model lets customers deposit money in their wallets. With the help of OnboardX, we helped our client to evaluate the risks while onboarding the third parties as they would be the face of the brand for customers.
Key checks supported by OnboardX
We offered key checks, i.e. court record data checks, police record verification, reputational and compliance checks, criminal record database checks, and online credit history checks to mitigate various types of risks, such as financial, compliance, and reputational risks.
AI-powered technology for seamless and faster process 
Our platform is built on technology such as Optical Character Recognition (OCR), Digital Signatures, Image Recognition, and Digital Address Verification to streamline the process faster and more efficiently.
Customisable and end-to-end journeys with features like DIY onboarding journey enabled our client's partnership teams to reduce verification TAT, enhance supplier integration and low-risk collaboration, and fastest onboarding of large forces and scaling business operations.
Ready to Explore AuthBridge for your business?
We'd love to show you how AuthBridge can help your business. Fill out the form and we'll be in touch within 24 hours.