We bet 2020 has not exactly been going to plan for you. While you are in the same boat as countless others, we understand you feel your business challenges remain uniquely yours. Yet, there is one common concern that is giving organizations across the spectrum a hard time – identifying, verifying, and onboarding new vendors or new suppliers as global supply chains dry up and physical contact becomes restricted. If you too are struggling to find and onboard trustworthy vendors – you might call them suppliers, sellers, merchants, agents, delivery partners, depending upon the business you are in – this blog addresses your challenges and nudges you in the right direction (hint: technology).
What is vendor onboarding process and what makes it so complicated?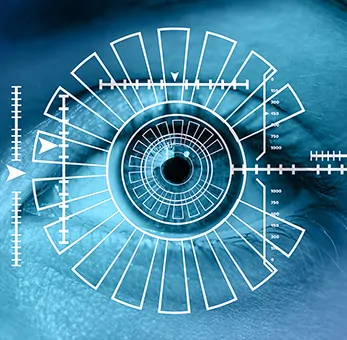 If you are tasked with vendor management or supplier relationship management, you know that a meticulous vendor onboarding has been a historically painful task. No matter the size, scale or nature of your business, multi-step vendor document collection and validation before giving access to only genuine and reliable vendors has gotten the best of us all at some point. Ask NASA, who incurred losses of more than US$700 million due to supply of faulty aluminium products for their satellite launch missions.(Source:Bnn bloomberg)
Between identifying the right set of partners from elaborate vendor and supplier lists; physical document collection, data entry and record keeping; manual allocation of leads and getting a vendor up to speed with your organisation's processes, you have your work cut out for you. Adherence to compliance guidelines around vendor prequalification and due diligence is not a mean job either. One slip can have disastrous legal, financial, and reputational consequences as in the case of the Bank of Scotland, fined £45.5m for failing to disclose information about a £245m fake loan scandal that was perpetrated by their own employees through an illegitimate consultancy. (Source: Gazette and Herald)
Plus, you must consistently beat yourself up to keep efficiency and productivity of procurement teams high and onboarding errors and costs low, which is almost impossible with paper-heavy processes or processes that use automation without any built-in intelligence. Add to all this frightening vendor fraud statistics, and you have been forced to walk on a very tight rope for very long.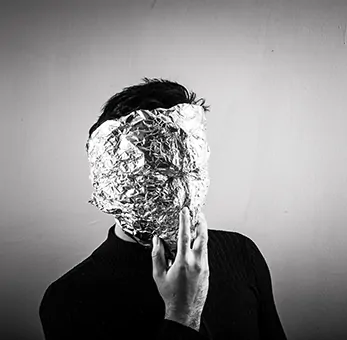 More on vendor frauds
1. The most common type of occupational fraud is asset misappropriation. It leads to median losses of $150,000 annually. Vendor frauds, like billing schemes, check tampering etc., are the most common type of asset misappropriation (Source: Association of Certified Fraud Examiners)
2. Up to 90% of the annual revenue, especially in food, manufacturing, defence, aerospace, and utility industries, is tied to vendor contracts (Source: Mckinsey)
3. Fraud by external parties globally, including suppliers, vendors, business partnerships, increased 10% in 2019 to settle at 28% (Source: eiu perspectives.economist)
Impact of COVID 19 on vendor onboarding
If you were walking on a tight rope before, you are now required to walk on a tight rope with eggshells scattered all around. COVID 19 has altered our world irrevocably, with impact trickling down to every aspect of life and work. For those of you in procurement, purchasing and vendor verification teams, it is a tough walk uphill from here. This is evidenced by the fact that of the $630 billion of revenue to be generated by ecommerce in 2020, online retail frauds are expected to take a huge chunk of $12 billion off the table. (Source:Pymnts)
The losses will largely stem from the inability to keep a check on vendors, sellers, agents, and other third-party suppliers looking to exploit a crisis to their advantage. Amazon reported that it had to remove over one million products making fake claims related to virus in March 2020 alone. (Source: Forbes)
This is because COVID 19 has created perfect nesting conditions for vendor frauds by giving rise to uncertainty, isolation, and lack of information. With a drastic change in working conditions and methods, procurement/ purchase teams have to look for new ways to keep the supplies steady and fraud at bay. Physical information collection and validation of vendors is out of question. Multi- layered approval processes for vendor onboarding can be a big handicap as stakeholders operate remotely, often in different geographies. Employees, complicit in a large number of vendor fraud cases are out of sight, and demand is both erratic and follow non-traditional patterns in many cases.
Huge businesses, like IBM, are trying to build technology platforms for vendors and suppliers who have pivoted from their traditional business models to address the erratic demand resulting of COVID 19. [8] These platforms can be used by buyers to connect to new vendors outside their immediate circle who might be in a better position to meet their needs. It is, however, crucial that vendor validation process must be real time, contact less, thorough, and potent enough to filter the fraudsters at the preliminary stage.
Catching the fraud at the door with technology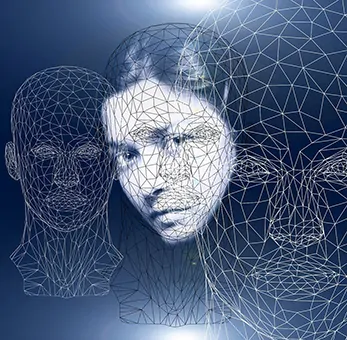 It is common knowledge that fraud recoveries are marginally lower than original losses. The additional reputational and legal damage associated with partnering with a fraudulent vendor entity can haunt your organisation for years. This is why it is crucial to catch vendor fraud in its pants. Enormous strides have been made in technology towards effective vendor risk mitigation. It is now possible to gather detailed insights on a vendor entity in one-click, without any dependence on physical labour or contact. The intelligence for vendor and supplier onboarding is gathered through automated systems that can be customised basis the kind of checks and controls your business might need.
At AuthBridge, our vendor onboarding technology is developed with a focus on key attributes that make any new vendor onboarding process a success:
Self service
Easy integration
In-built data-based intelligence 
Data security and data privacy checks
Real time or near real time results
AI and ML power each step of our end-to-end vendor onboarding process to propose automated decisioning models for your organisation that have led our clients to experience a productivity uptick of up to 70%. There is a lot that works behind the scenes to bring this solution together for you but some of the technologies that support presence-less, and paper-less vendor onboarding are:
A powerful OCR engine, cutting your chances of gathering wrong information by 70-75%
Efficiency gains due to minimal manual supervision and data entry, automatic lead assignment to verification teams are added advantages
GSTIN API, taking your response time to < 3 seconds and application uptime to 99.9%
This API can be integrated with your system to perform instant corporate identity checks like GSTIN, UIN and DIN etc. in real time
Vault™, a proprietary database of negative records that can scan over 200 million+ civil and criminal records in just a few seconds and suggests best possible matches
You can identify criminal litigation cases against an individual or a company and its owners in a jiffy.
Aadhaar based E-sign to enter into onboarding contracts digitally, and in real time
This API supports multi-party, sequential signing and follow stringent data privacy standards. You can increase efficiency and create a seamless vendor onboarding experience
Vendor relationship management: A better picture
Every internal stakeholder in your organisation might agree that onboarding a vendor diligently and maintaining a good vendor relationship is significant for not just your interests but the interests of your end customers who would finally be served by the vendor offerings. However, they might not always fathom the scale of effort it takes for procurement teams, purchase teams and admin teams to ensure a successful vendor relationship over a period of time. And, sadly, they might never will as every department deals with their own unique challenges. But what everyone is interested in is a value proposition.
By shifting your vendor, supplier and client onboarding to a completely digital model, you not just save time, increase efficiency and build scalability, you also save precious resources that can be deployed to a strategic vendor relationship management with high priority vendors. By adopting a digital vendor onboarding process that is easily customisable, you can also make way for a standard onboarding procedure of global vendors.
When your vendor onboarding process will be clear as crystal with organized data around vendor contact information, the stage of relationship, history with your company; your superiors will also be able to see around the clutter and appreciate your work better. The lower number of vendor frauds over time will also impact the bottom line. And that is bound to make everyone notice.
If you are struggling with any aspect of vendor identification or onboarding, our team has recently helped many businesses get their digital onboarding journeys in order.
Email to get a reply:sales@authbridge.com