Saving a leading Media Company from onboarding an unreliable Vendor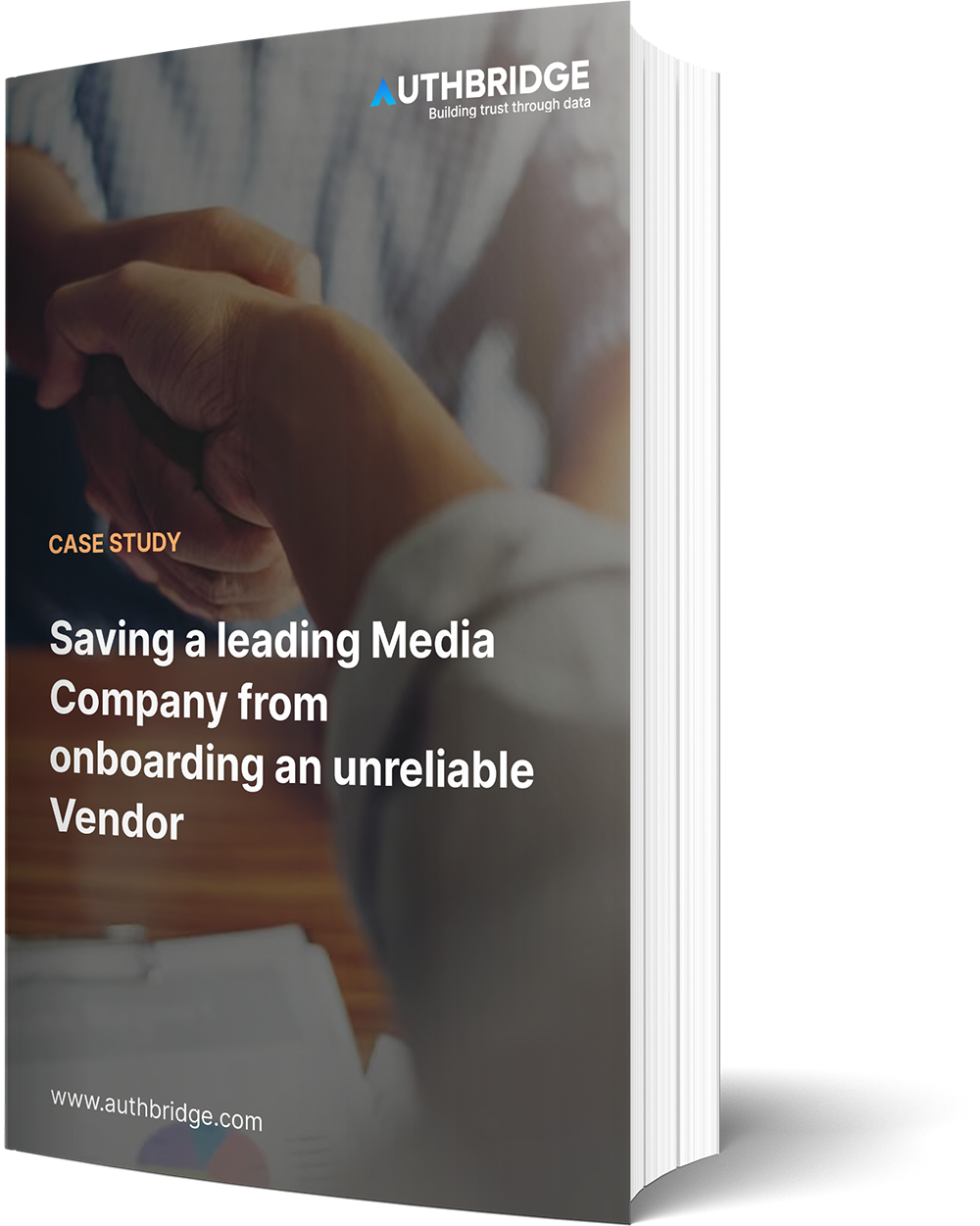 A well-known media company in India conducted thorough due diligence on a potential supplier before establishing a partnership.
Mismatch in the documents submitted by the entity
Mismatch around the nature of the business of the entity
A large media firm availed Business Partner Due Diligence solution from AuthBridge to conduct due diligence on prospective suppliers before joining hands. The objective behind conducting due diligence on the supplier was to generate a 'Trust Me Seal' that the company generates for every supplier on their portal based on a pre-decided criterion.
Supplier's refusal to cooperate
A prerequisite for any organisation while empanelling any third-party is to be assured of the entity's authenticity and capability. 
The prospective supplier's refusal to cooperate throughout the due diligence process led the Media company- our client- to decide against providing its Trust Me Seal to the entity.
AuthBridge's Business Partner Due Diligence solution 
Our solution helps meet such prerequisites so that an organisation feels comfortable while taking an impactful decision for or against empanelling a vendor, franchisee, distributor or any business partner.
Under the solution, we checked the prospective supplier on various aspects such as transparency of services, reputation and capability.
The steps involved in the evaluation were Web and Media Search, physical visits, interviews with references, and physical validation of office location and submitted documents.
Ready to Explore AuthBridge for your business?
We'd love to show you how AuthBridge can help your business. Fill out the form and we'll be in touch within 24 hours.